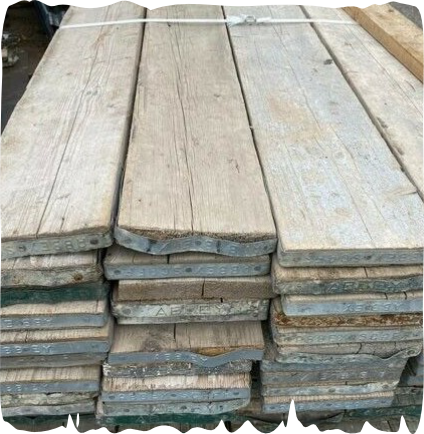 Scaffold Boards – new and reclaimed
Whether it's new or reclaimed scaffold boards, we always keep a large stock.
We always have a big stock of scaffold boards for sale and we use them in our workshop to make things like shelves and tables. 
We get large quantities of used scaffold boards from scaffolders when they no longer meet health and safety regulations and so can't to be used on building sites. We cut off damaged and notched parts of the boards and cut them to standard sizes 1m, 1.2m, 1.5m, 1.8m, 2.4m and 3m.  We can also cut to any size you like.  They are approximately 225cm wide x 38mm thick.
We like scaffold boards and they're popular for many uses.  As they are used boards they will all be slightly different, some may have surface damage, cracks, a slight warp or twist, something spilt on them, or the scaffolders name stamped on the side – it all adds to the rustic character of the boards.
Each board will be slightly different. Bearing this in mind we encourage our customers to pick their own boards, we are all have different tastes.   We offer a delivery service too.  We'll need your post code to give you a quote.
Reclaimed scaffold boards are versatile, easy to work with and can be used to create all sorts of wonderful things.  Our customers vary from home owners to film studios.  Cafés, restaurants and bars. Builders, landscapers and interior designers.  Anybody and everybody can make amazing things with our scaffold boards.  Here are some of the most common uses our customers buy them for.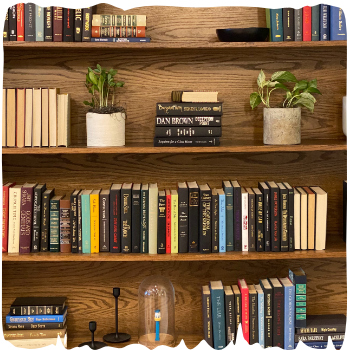 Adding practicality to any room, shelves can be cut to your specifications.
Simple scaffold board shelving adds an authentic, urban feel to any room.  The boards can be cut to size, we can also make them bigger! 
We can biscuit joint boards together for you so that you can have deeper shelves for that alcove.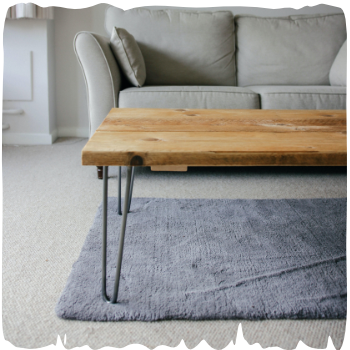 Tables, benches and kitchen worktops
Three great ways to reuse wood, giving it a new purpose. The ultimate upcycle!
Tables, benches and kitchen worktops
Whether you're looking for a large dining room table, a new desk or a coffee table for your living room. The design options for a scaffold board table in your home are endless! WE CAN JOIN BOARDS TOGETHER TOO.  We have the options on display in our Ideas Hub.
Additionally, using scaffold board for your kitchen worktops creates a rustic appearance; a look that can be difficult to achieve with shop-bought products.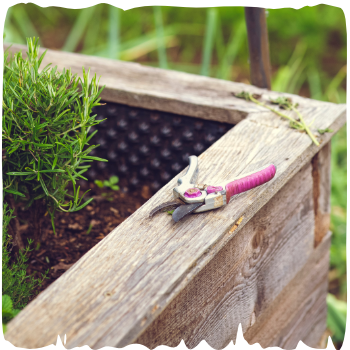 Raised flower beds and borders
Using reclaimed wood makes for a far more cost-efficient raised bed solution.
Raised flower beds and borders
Reclaimed scaffold boards can be used to create a simple border around your flower beds or raised flower beds. These are ideal for planting flowers and plants, as well as for growing fruit and vegetables if you are a keen gardener.
You could also build planters and pots using scaffold boards; a far more cost-effective alternative to shop-bought garden accessories. Scaffold board can also be painted so you can add a finishing touch to your scaffold board planters to suit the design of your garden.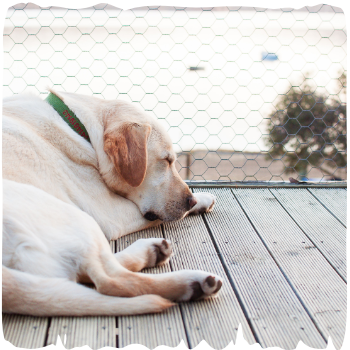 Reclaimed scaffold boards are perfect for creating a long-lasting decking area.
Either new or reclaimed scaffold boards can be used to create a long-lasting decking area. Your decking area can be built in all shapes and sizes to correctly fit your garden and can even be a raised area with steps.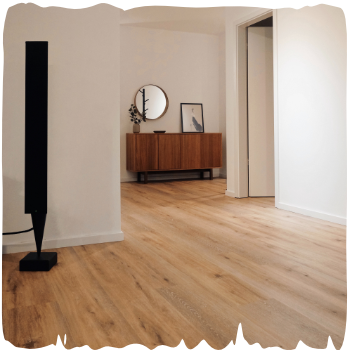 Flooring made from stylish, hardwearing scaffold boards can make a house a home.
Reclaimed scaffold board is a cheaper alternative to your average wooden floorboard.
Depending on your desired style, they can be sanded down, treated or varnished providing a hardwearing flooring option for your home.  That wide plank look is all the rage at the moment.