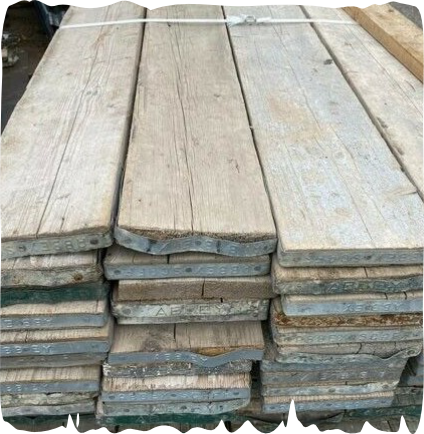 Scaffold boards – reclaimed
We love reclaimed scaffold boards and we always have a large stock of them. The tough life they have had gives every board a unique rustic character for indoor and outdoor projects.  If you can't see what you want give us a call, we always have a large stock.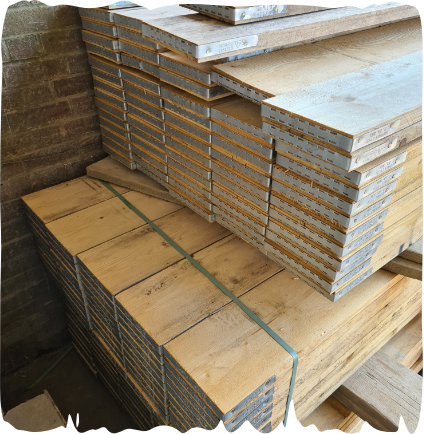 Our customers like new scaffold boards too.  They are cleaner with straight edges. We recommend these for raised beds outdoors, fencing and decking.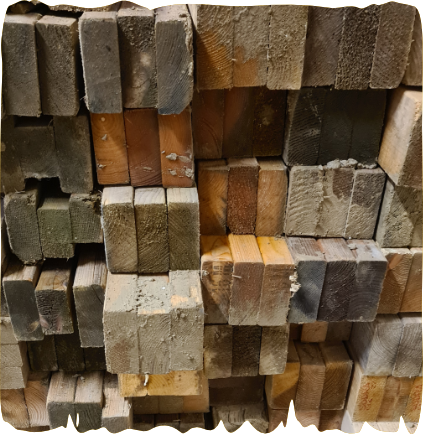 We offer a huge, ever-changing range of timber & sheet material. With 5 or 6 loads a day, we never know what's coming.  Checkout our ebay store but we have loads more here in the yard so give us a call or better still, come and see us and have a rummage.  Our turnover is so quick we can't list everything online.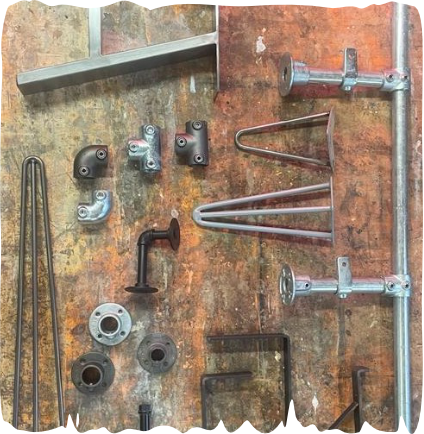 We love a bit of metal to go with our wood. Brackets, hairpin legs, box steel legs and scaffold tube with all the fixings are available in different sizes and colours. Brilliant for that industrial, modern touch for any project you're working on.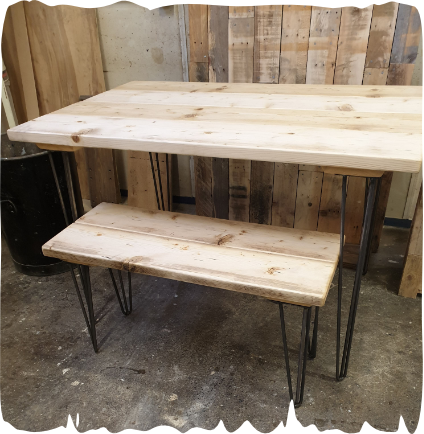 Lovingly crafted in our workshop, we make beautiful tables and benches from reclaimed scaffold boards.  They're all bespoke to your dimensions and beautifully finished in Osmowax or Danish Oil.  You've got multiple options for legs or you can supply your own and we will fit them.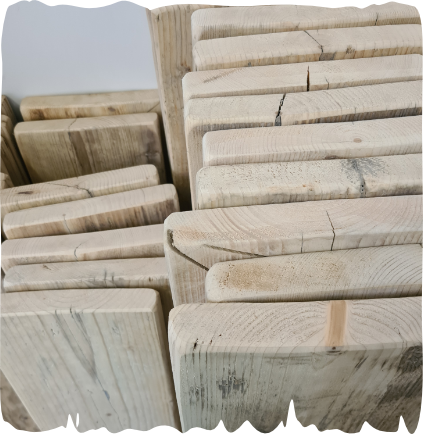 We have a big stock of sanded scaffold boards in standard sizes ready to go or we can make shelves to your specific dimensions.Call us if you can't see the size you want in our ebay store. We can also finish these Osmowax or Danish Oil.